About the Show!
"Each episode of Landscape Artist of the Year Canada travels to breathtaking and truly Canadian backdrops, from Muskoka's picturesque Lake Rousseau to a rural country farm in Barrie. Two winners from each location will go on to compete in the final. However, these artists aren't the only ones trying to impress the judges. The competition also sees 50 more artists descend onto each location to try their luck as wildcards, and if any catch the judges' eye, they too have a chance to compete in the final.
Alongside the host Sook-Yin Lee, the four-part series sees expert judges Marc Mayer, former Director of the National Gallery of Canada, and award-winning artist and educator, Joanne Tod, determine the winners of each location until only one artist remains.
Using their own material and style, the artists have just four hours to create their own rendition of the landscape before them. From oil paint to acrylic, collage work to mixed media, the artwork is as diverse as the artists themselves.
Landscape Artist of the Year Canada is produced by marblemedia in association with Blue Ant Media and CBC. Based on the UK format, it is distributed by Banijay Rights, and was originally produced by Storyvault Films. Following the world premiere on Makeful this February, CBC will also air the series later this year. "
- Blue Ant Media press release, 'Picture Perfect: Makeful TV Launches Landscape Artist of the Year Canada, A New Competition Series Hosted by Sook-Yin Lee' Jan 15, 2020.
Find out more info from
Landscape Artist of the Year Canada premieres Sunday, February 16th, 2020 at 9pm ET/PT on Makeful!
Meet the 18 chosen artists competing for the title of Canada's Best Landscape Artist.
Episode 1 – Airing Sunday, Feb. 16 at 9pm ET/PT
Denise Antaya, Kingsville, ON
Laura Zerebeski, Vancouver, BC
Marissa Sweet, Oshawa, ON
Megan Hazen, Toronto, ON
Phil Irish, Elora, ON
Tosh Jeffrey, Toronto, ON
Episode 2 – Airing Sunday, Feb. 23 at 9pm ET/PT
Andrew Cheddie Sookrah, Toronto, ON
Anna Kutishcheva, Oakville, ON
Beckett Pura, York, ON
Colin Davis, North Bay, ON
Deborah Danelley, Winnipeg, MB
Ian McLean, Bright's Grove, ON
Episode 3 – Airing Sunday, March 1 at 9pm ET/PT
Elzbieta Krawecka, Toronto, ON
Jeff Wilson, Vancouver, BC
Kylee Turunen, Port Alberni, BC
Mackenzie Brown, Edmonton, AB
Nadine Prada, Toronto, ON
Ron Kuwahara, Halifax, NS
Below stills from the show courtesy of David Leyes.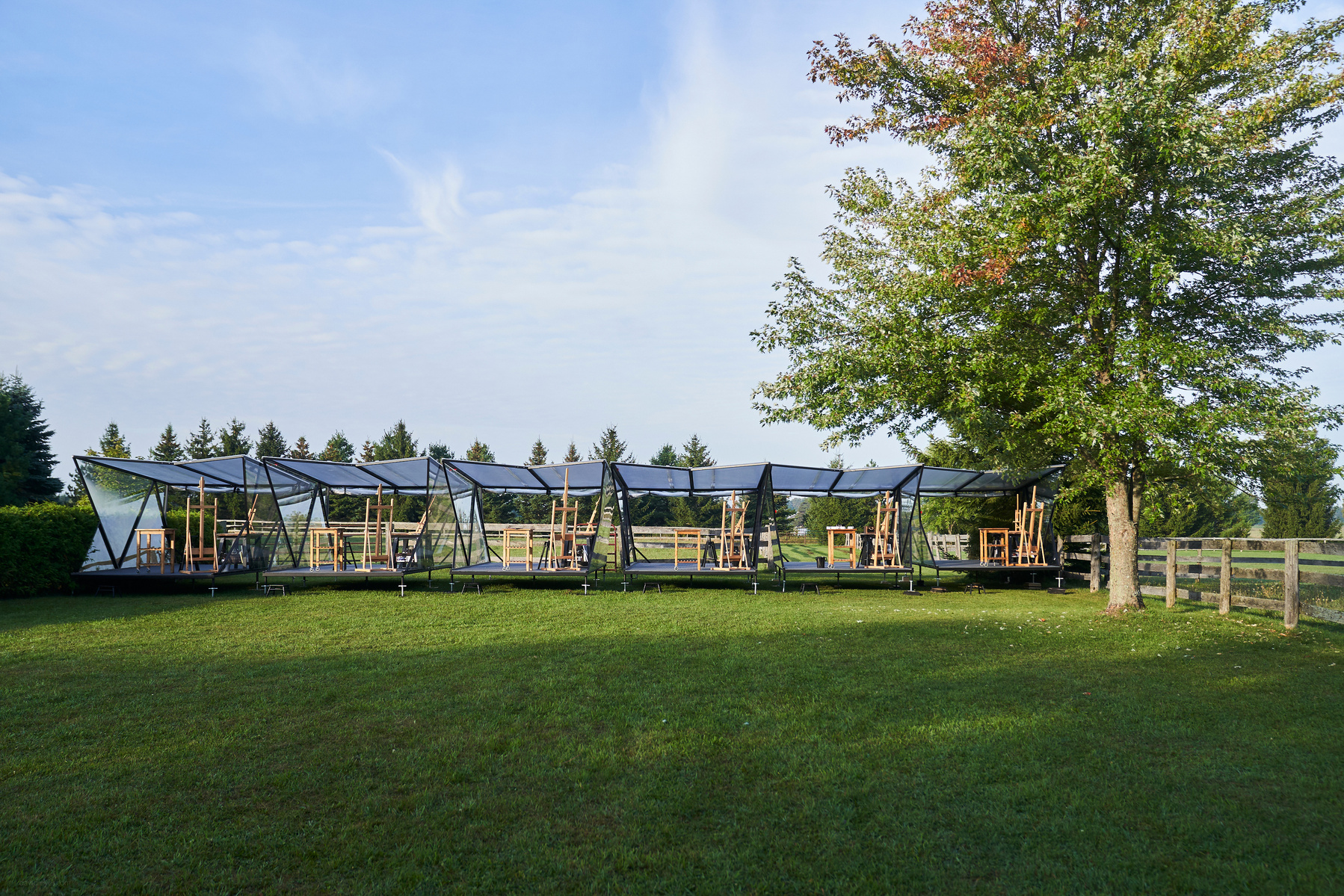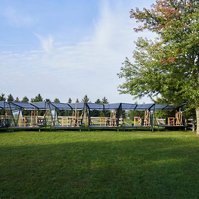 Media launch party for Landscape Artist of the Year Canada at the CN Tower, February 5th 2020.